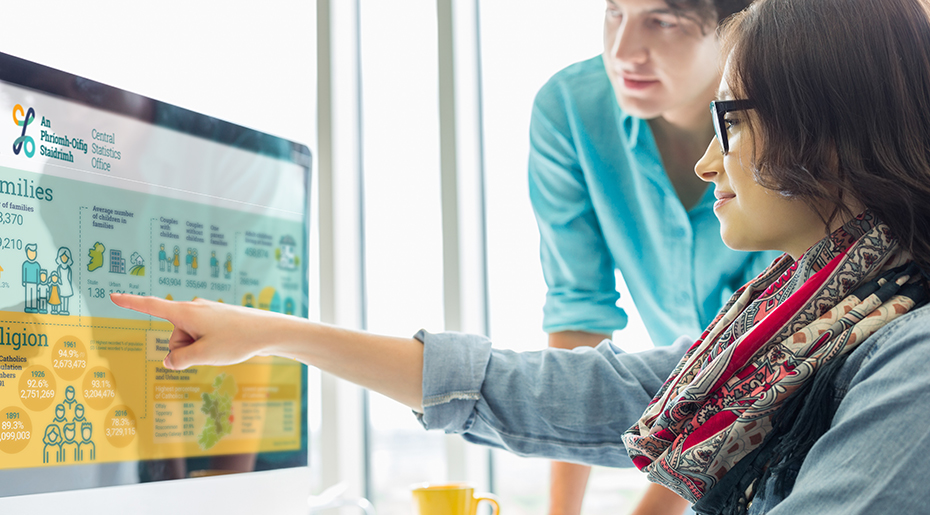 This position is now closed.
Statisticians/Data Analysts
(based in Cork and Dublin)
The CSO, with offices in Cork and Dublin, is responsible for generating statistical information which contributes to a wide range of analysis informing policy decisions at all levels. A key focus for the CSO is maintaining and developing a progressive and professional working environment, which fosters innovation and is underpinned by strong national and international working relationships.
We are looking for dynamic and talented individuals for the role of Statistician/Data Analyst to join our professional team. Statisticians/Data Analysts will work on a variety of roles relating to the statistical lifecycle including requirements analysis and design, analysis and reporting, continuously monitoring performance, and quality control plans to identify improvements. They will also have operational and human resource responsibilities as well as liaising with other Departments and international organisations.
For more information please contact Margaret O'Mahony on (+353) 21 453 5769 or email competitions_statistician@cso.ie
CLOSING DATE FOR RECEIPT OF APPLICATIONS: 5.00pm, Monday 25th March 2019
The CSO is committed to a policy of equal opportunity and encourages applications under all nine grounds of the Employment Equality Act.