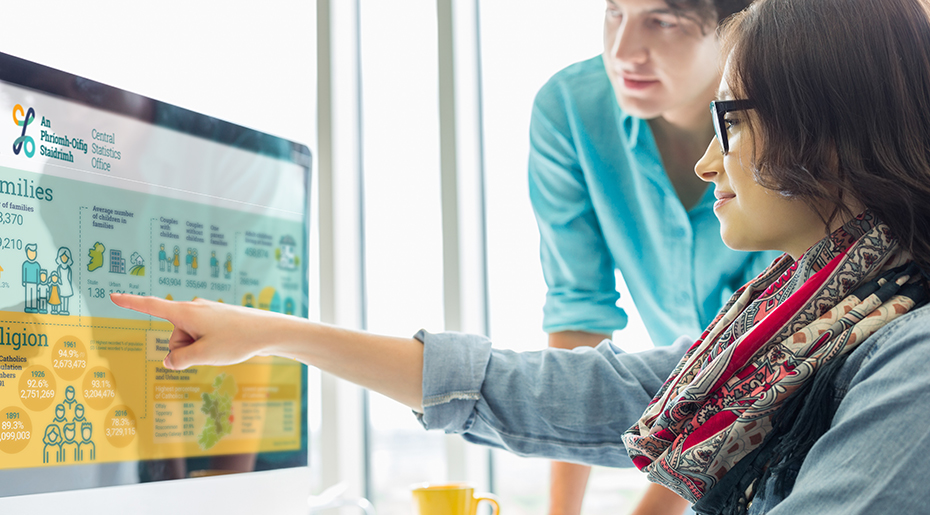 Graduate Placement Programme 2019/2020
The CSO are looking for dynamic and talented individuals to become part of our Graduate Programme for 2019/2020 and have opportunities in the following areas:
Statistics/Economics/Data Analysis
Information Technology
Digital Design & Marketing/Copywriting
Environmental Science including Geographical Information Systems
Strategic Human Resources/Learning and Development
The CSO is spread across three locations with the headquarters in Cork and two offices in Dublin, in Rathmines and Swords.
Graduates appointed from this competition may be assigned for a specific period (a minimum period of 6 months - not exceeding 11 months) to carry out statistical work in the CSO or other Government Departments/Agencies, in the context of the broader Irish Statistical System.
For further information please see the Application Form and Information Booklet below.
For more information please contact Margaret O'Mahony on (+353) 21 453 5769 or email graduateplacement@cso.ie
CLOSING DATE FOR RECEIPT OF APPLICATIONS: 12 Midday on Wednesday 24th April 2019
The CSO is committed to a policy of equal opportunity and encourages applications under all nine grounds of the Employment Equality Act.